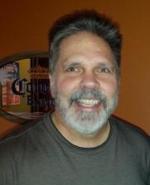 First of all, thanks for your interest in PursuitZone. It is my job to build upon your interest by providing you with a positive experience in accessing information about PursuitZone, an experience that will help you make sound decisions about our equipment and services that fit your business model and meet the needs of your customers. Together, we'll make your dreams a reality.
During this process of exploration, my pledge is to help you understanding how PursuitZone products can maximize fun and safety for your customers while providing you with peace of mind and profit potential.
I believe that the best business relationships are built on positive and honest interactions, and that's how I'll approach each and every aspect of my work with you. I'll be working from several areas of experience and expertise that have guided my professional career for decades: Customer service, product knowledge, the practicality of interfacing multiple mechanical and service systems, and an understanding of your entrepreneurial drive and determination.
Here's where I've been that will help get you where you want to be:
One of my interests has been in understanding how mechanical systems work (and how to keep them working) and the integration of these systems into the delivery of necessary services.
I successfully put this interest (and knowledge) to the test in my roles as facilities manager for the Eleanor Roosevelt Cancer Institute of Denver, Colorado (1990-2003) and as the Director of the Office of Maintenance and Transportation in Englewood Schools, Englewood, Colorado (2003-2007). In both of these roles, I managed the mechanical and service systems and the people who kept them working so that necessary services could be provided to patients seeking treatment and to students in the pursuit of their education. Capitalizing on my experience with logistics and transportation, I again answered the call to service as the transportation supervisor for a Christian living community, Holly Creek Retirement Community, Denver (2007-2012).
Responding to my own entrepreneurial drive, I was the owner/operator of LazerTime LaserTag, an entertainment venue in Denver (1999-2004). You may already know what it takes to make a business like that work, things like the design, set-up, maintenance, and day-to-day operations. In this case, I was operating a 5,000 square foot facility that included a lasertag arena and all of the fun and safe recreation that went with it (birthday parties, group events, and team-building).
I am not one who finds spare time particularly easy to handle, so I also launched CleanPlus of Denver in 2007, a service company that provides quality janitorial services for offices, schools, medical practices, and daycare centers. Through hard work and determination, our customer base has grown considerably over the past seven years, an expansion that is based solely on the referrals that we receive from our customers, the very best kind of advertising.
Passionate about my fellow man and the quality of life for all of us, I've also been mentoring young people in the Denver Metro area for the past 30 years, working to help them make the most of their opportunities by better understanding themselves, the world around them, and how to make good decisions about both. I've applied these same principles in my own home as a proud husband for 23 years and the father of two beautiful children who are just now embarking on their own journey into adulthood.
Again, thanks for your interest in PursuitZone….now let's start making your dreams a reality.