A little about myself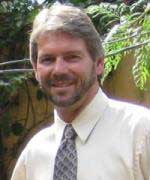 Hello My name is David Ewert
After being a Class A fitter welder then an electrician, then a diesel mechanic body man for 15 years I went back to college and finished my electronics and robotics degree. It wasn't long before I found my way to the laser tag industry. I worked for Laser Storm as Project Manager of Marketing and Design.
After they went out of business I became a computer trainer for computer repair, networking and system administration. I conducted seminars all over United States, Canada and England.
In 1998 I fully voice automated my house, I called it MAX. I had so much fun being able to sit on my couch and just tell to my house what to do or check on it from anywhere in the world I and turned it into a business.
Pete and I remained friends from Laser Storm and I voice automated his office.
As the years have rolled by I have found myself doing many different kinds of projects far too many to talk about here.
I currently am the web master for this site, work as a technician fixing, designing and installing everything from automation, games, rides, homes and just about anything that is mechanical and electrical.