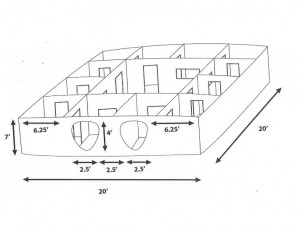 We have just received a Custom made 20' x 20' x 7' Lazer Tag Arena manufactured by Interactive Inflatables Company in San Diego, California in 2010
It comes with the blower and is ready to be shipped.
With this smaller arena you will be able to move it without much difficulty.
Follow this link if you would like to see more about this mobile inflatable Mobile Inflatable Laser Tag Arena.