Used Bowling Equipment For sale
We have 2 packages of AMF Bowling Equipment that just became available
There is a 10 lane AMF bowling alley package lane and a 20 lane AMF bowling package. Both of these packages have be meticulously maintained. You can see from the photos that they are in extremely nice shape.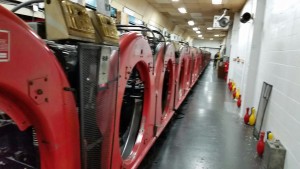 This bowling equipment is located in Ohio and can be inspected at you convenience.
We have an expert Bowling installer that has been in the business for more than 40 years available if you do not have someone you already prefer to work with.
We also have many more systems available for you to choose from if this is not what you are looking for. We have both Brunswick and AMF. The older equipment is a way you can put bowling in your town for a very affordable price.
To find out more about the bowling packages give us a call at 877-484-9621 or visit us at Pursuit Zone for all you family entertainment needs.  We sell both new and used equipment and we can even sell your equipment.