Giant Ticket Redemption Video Arcade Game
With this game the players take turns dropping checkers into the grid using the buttons on a panel they sit in-front of.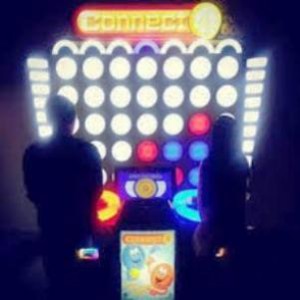 Push the button with the arrow that corresponds with the direction you want to go and try to connect four in a row vertically, horizontally or diagonally to win tickets.
Win and you enter the bonus round to rack up even greater points. The bonus round players can win up to 500 tickets by pressing the drop button at just right time.
Players can either play solo against the computer or against another person.
Redemption games are a tried and true game that generates revenue and keep the customers coming back. When your customer sees a prize they want they will spend more time and money playing the game to win that prize.
The see or other games we have available click here or call 877-484-9621