Like new Water Slide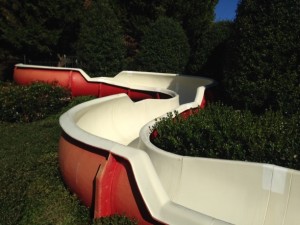 It is now time to get ready for summer. With this new water slide you will be the new hit for your area.  Whether you want to put it in your back yard or at a commercial pool you are sure to have allot of fun in the sun.
This slide is 12 Years old and is a Surface Mounted Open Body Water Slide.  It is 70' Long x 36" Wide.  
The Interior and Exterior Resurfacing Color to be Determine by Buyer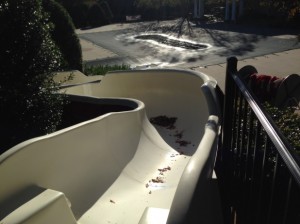 You can buy the slide and install it yourself for a bargain price (REDUCED) off $19,900
If you would like it all done for you the price of $72,000 Includes: Delivery, Installation, New Water Pump, Electrical and Plumbing Hookup, Concrete, Six Metal Mounting Brackets, Start-up & Operational Training ( Does not include site excavation) and a THREE-YEAR WARRANTY
If you would like just the slide a price of $47,990 Includes: Resurfaced Fiberglass Sections and Connecting Flange Bolts.
Compared to $80,000 for New Slide you will save allot of money.
Price is negotiable so let us know if you are interested.  877-484-9621  or visit us at Pursuitzone.com for more information on this and other slides we have for sale.